In an unexpected move this Wednesday, Bank of Canada cut its prime lending rate a quarter per cent from 1% to 0.75%.
Last year, the mortgage interest rate was creeping slowing upward and the policy makers was planning to restrict the mortgage market even more due to the Bank of Canada's estimation that the housing prices in Canada may be over-valued by as much as 30% and the Canadian household debt rose to a record high in the third quarter of 2014.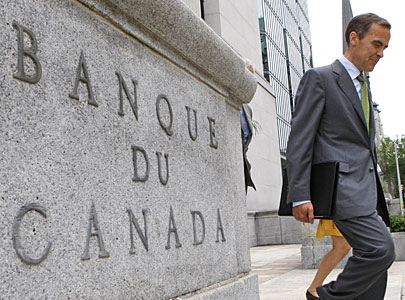 Now with the drop in oil price, Bank of Canada governor Stephen Poloz said it had affected the economy and announced the rate cut to hedge against plunging oil price.
Will Bank of Canada's interest rate drop boost Vancouver's housing market?
It depends on if the big banks follow suit in decreasing their mortgage interest rates. The rate cut has made it cheaper for commercial banks to borrow money but so far the five big banks showed no signs of changing interest rates. Canada's financial institutions are not required to move interest rates with the Bank of Canada rate but nine out of ten times they did adjust mortgage interest rate in conjunction with Bank of Canada. So far, TD decided to hold its prime rate steady at least for now. According to Colin Cieszynski, chief market strategist at CMC Markets in Toronto, "The banks will charge whatever the market will bear, unless there's a change in demand (in mortgage products)."
Even if the banks decided to lower the interest rates, will it trigger boost in Vancouver housing market? Vancouver is ranked the second most unaffordable cities in the world, right after Hong Kong. On a $500,000, 25-year mortgage, lowering the interest rate 0.25% from 3 to 2.75% will mean a saving of $63.67 per month or the ability to borrow an additional $13,801.97. The amount is not significant enough to make a huge difference.
There are different matters at play too. For example, the drop of oil price will likely reduce income flowing into Canada and increase unemployment rate. But Canada's non-energy sector is doing better due to the lower Canadian dollar and robust growth in US. In addition, there are buyers who do not require mortgages to purchase properties. As real estate agents working daily in the field, we have a lot of showings on our listings every week, there are more multiple offer situations and when taking buyers on a tour, 5 out of 10 homes have accepted offers when we tried to book showing appointments. In my opinion, the market is pretty active and in the long run, real estate price always go up. The important thing is to get clear on why you are buying or selling, and be prepared with plenty of current market statistic so you can make the best decision.